6 Habits for a delight full start 
First impression is the last impression, this phrase also implies to our physical and mental strength; obviously we will consider one empowered and firmly determined when we begin with a charming attitude. Though, all aspires a healthy and overwhelming start for a day. Here are some tips to make this possible.
Acknowledging Silence.
Fine! An easiest way to exterminate all your sorrows and gloominess is adopting silence. Once you wake-up early morning, I suggest you for few minute consider yourself as the free person. Avoid your entire burden and resist any tension existing in your mind. Here is a simple method to get rid of the corrosive elements abiding in your conscience. Maintain a silence for 2-3 minutes. Imagine yourself in a tranquil environment, where there is no possibility for any trauma to ensure its constitution. Continue this state of oblivion as long as it seems to be benign. Okay! It's enough! You have continued it's for 5 minutes; too much isolation is also not preferable.
2- Setting priorities.
Everyone among us has bunch of tasks to accomplish. Hence, we required a great sequence to move towards the aspired accomplishment of all those plans. In all those tasks some are comparatively more essential than others. Thus, the wisdom is to go through all those plans in the descending sequence of their vitality. So, if in the end of the day we are still left with some unachieved aims then they are going to affect us less aggressively than they would had did without setting directions.
3- Hopping for betterment.
Hope is a finite pillar behind success. Once you set your premise then till the effective fruition of it, the only assistance continued till the final step is 'Hope'.  Therefore be loyal to hope. Before the start of routine, imagine it to be luxuriant till the bond of possibilities. Perceive you will interact with some faces who will impart joy in your life, they will brighten your memories; and amplify your charmless. Expect that you will come across all those obstacles and pleasant time is about to come.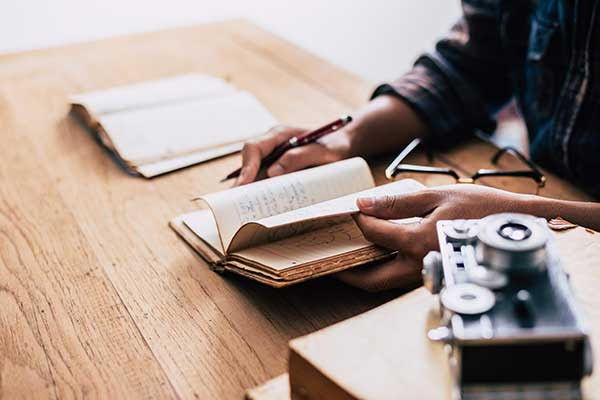 4- Writing.
This is the most valid step, here you have to be honest about your efforts. Some actions are part of our lives: same adore to sports, others write editorials, few performed speeches, and simultaneously different people have different activities. Therefore divide this session in to two portions. What new you have learned yesterday. How are you are going to improve your daily practices. Ultimately this will take you to betterment every day.
5- Reading
Make your-self accustom of reading. Read books to enhance your creativity; read novels to extend your experiences; read novels to ameliorate your knowledge. In world nothing is more worth-while than reading. It is the driving force behind potential and an adhesive element to success.
6- Finally exercise-
There are several exercises that can be performed at home. Such as push-ups, kigels, jumping, yoga, and e.t.c. They polish health and increase life span of several body organs; they also establish attractiveness inside people, irrespective of their age and race.